Klant: BAM Marketing Congress
Sector: Marketing
Domein: Brand identity
BAM - Move With The Times
Branding van het meest toonaangevende marketing congres
De Belgian Association of Marketing (BAM) is de belangrijkste community van marketing- en mediaspecialisten in België. BAM heeft als missie om marketing om te vormen tot een betekenisvolle aanpak, Meaningful Marketing, die ondernemers, bedrijven en organisaties begeleidt in hun transformatie naar klantgerichtheid. BAM focust op vier domeinen: innovatietechnologie, data, (digitale) media en privacy. Het doet dat door meaningful events te organiseren, in samenwerking met anderen initiatieven te nemen, opleidingen te organiseren en invloed uit te oefenen op het beleid (wetgeving, lobbying). 
BAM zette tijdens dit 40ste Congress 3 pijlers in de kijker – meaningfull marketing, inclusiviteit en MarTech. Met een 150-tal sprekers waaronder marketinggoeroe Jonah Berger en "radical thinker and harvester" Vincent Bragg.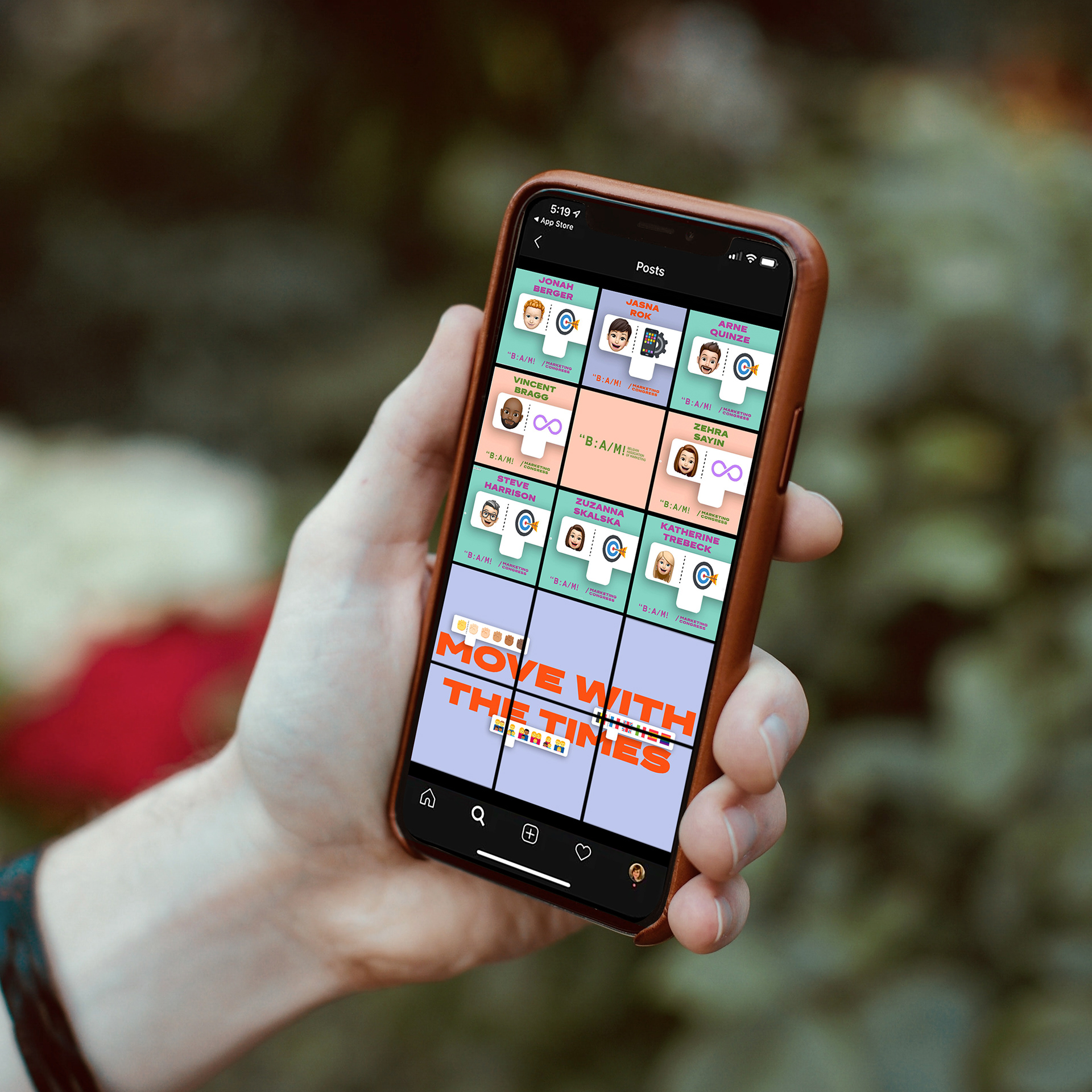 What is your brand MadeTo do?